Why Drive For My-Way Transportation, Inc. ?
My-Way Transportation, Inc. looks for the best talent in the industry. Whether you are already an Owner-Operator looking to join a new family or a talented individual looking to become an Owner-Operator, My-Way Transportation, Inc. can help assist you in an opportunity that will work for you. S & L Leasing LLC has affordable used trucks to put out on Lease-Purchase. Here are a few reasons to become a part of My-Way Transportation, Inc.'s Family:
Paid 75% of Load Revenue
100% of Fuel Surcharge
No Trailer Rental Fee
Home Most Weekends
Weekly Settlements
Fuel Discounts
Prepass
Competitive Rates
Recruiting Incentive Program
Clean Inspection Bonuses
Maintenance account available
Courtesy Shop Inspections
Everyone here knows your name, not just your truck number!
"More Miles!"- We realize that the only way to make money in the trucking industry is to keep those wheels spinning! So our dispatch department works days ahead of our drivers and owner-operators to not only get you out, but get back home for another round. All of our outbound freight is through direct shippers, while our inbound is a mix of broker/direct freight. We search for loads coming back close to home, so we will not have you running all over the country to get back.
"More Home Time!"-My-Way Transportation is devoted to our drivers, owner-operators and their families. Being a family owned business, we realize how important home time is, so one of our goals is to keep drivers seeing their families as much as possible. Our dispatch works to ensure you have a proper week of revenue, with appropriate home time to match.
"More Money!"- We understand what it takes to raise a family, so we try to make sure that our Owner-Operators are compensated like they should be. Ask about our structure

How do I lease my truck on, or become an owner-operator with My-Way Transportation, Inc.?
Minimum Requirements to become an Owner-Operator for My-Way Transportation, Inc.:
3 years over the road experience
Clean MVR and PSP Report
Live within our shipping lanes.
No misdemeanors, felonies or DUIs.
Truck should be able to pass our shop's D.O.T. Inspection
First, click here and complete our application. Stop! Don't forget to do the following:
Click Here to download our Reference Check page. Print it, complete the bottom section only. Then click here to download our driving record request authorization form. Complete it as well and fax both forms back to 256.775.6492.
After we have received your application and processed it, we will be in contact with you to discuss the next steps. For more information call Josh or John at 256-775-1313 or email jpugh@mywaytrans.com or jhenry@mywaytrans.com.
Click here for a Lease-Purchase option with S&L Leasing, LLC.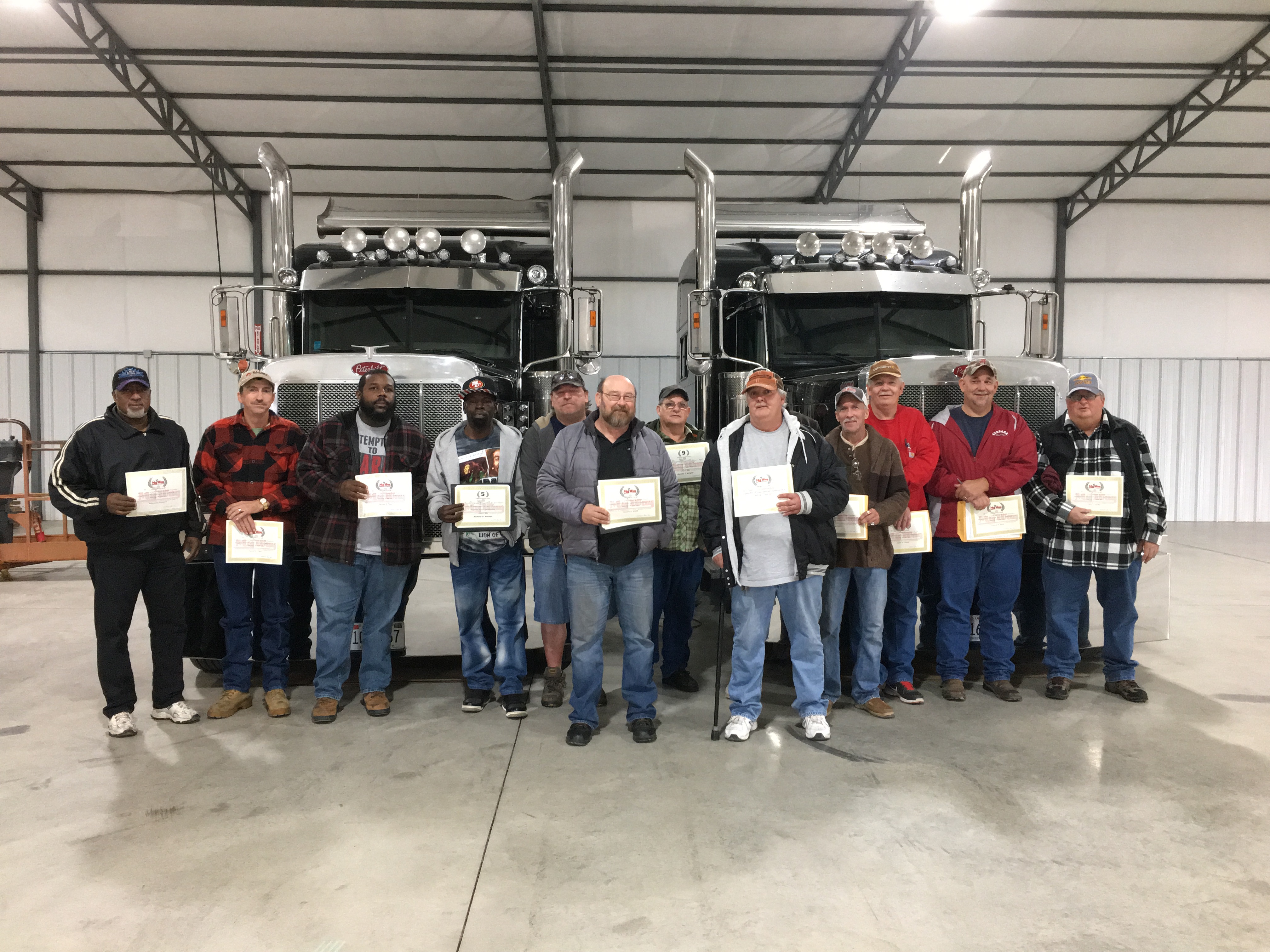 Years of Service
Left to right: Nehemiah Scroggins, Allen Clark, Earnest Mines, Richard Russell, Jeff Hoffman, Howard Wolfe, Dennis Wright, Steve Mathis, Hoyt Rollins, Eddie Gibbs, Donnie Bone, Jerry Farley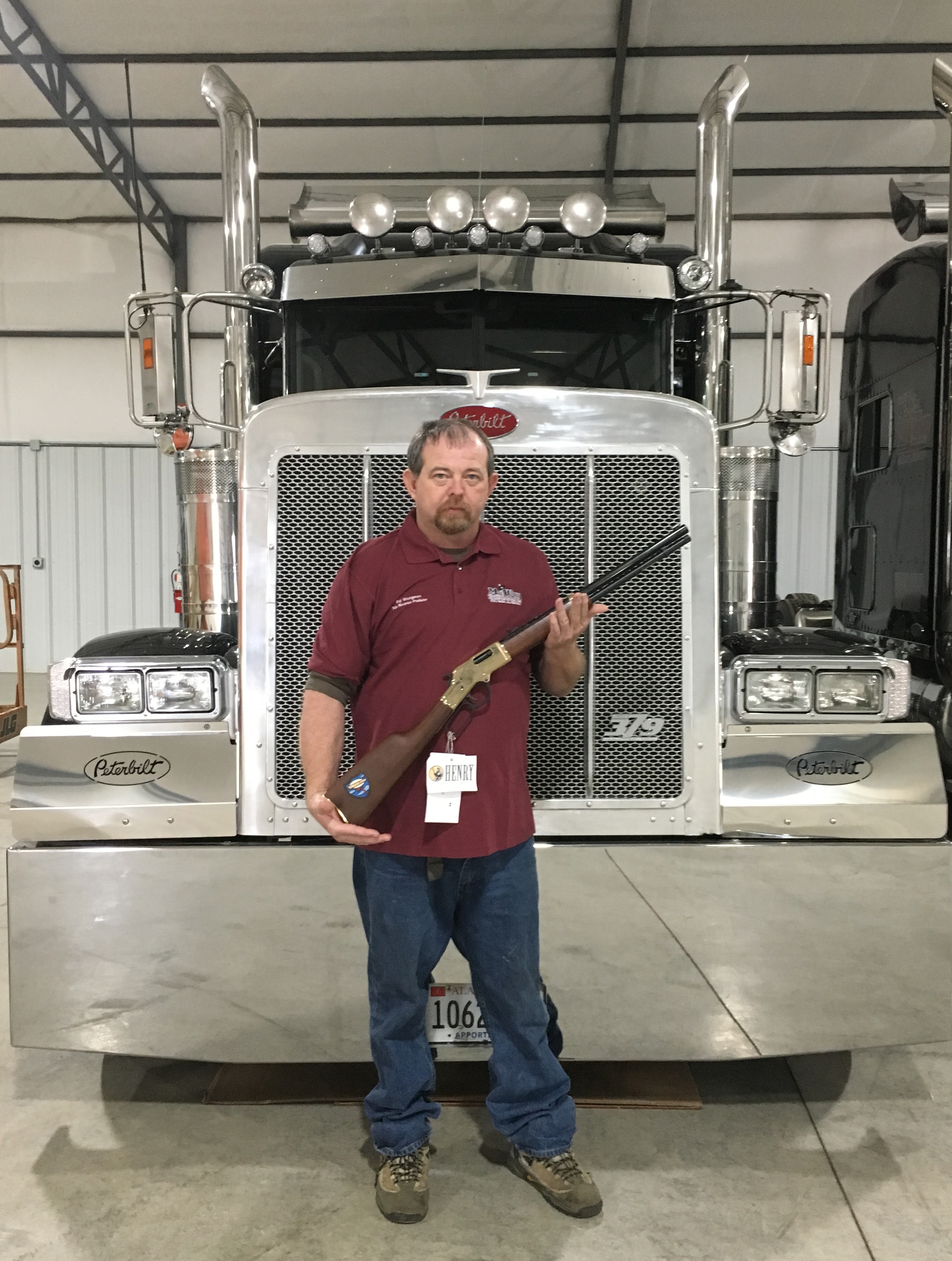 2016 Driver of the Year
Ed Sturgeon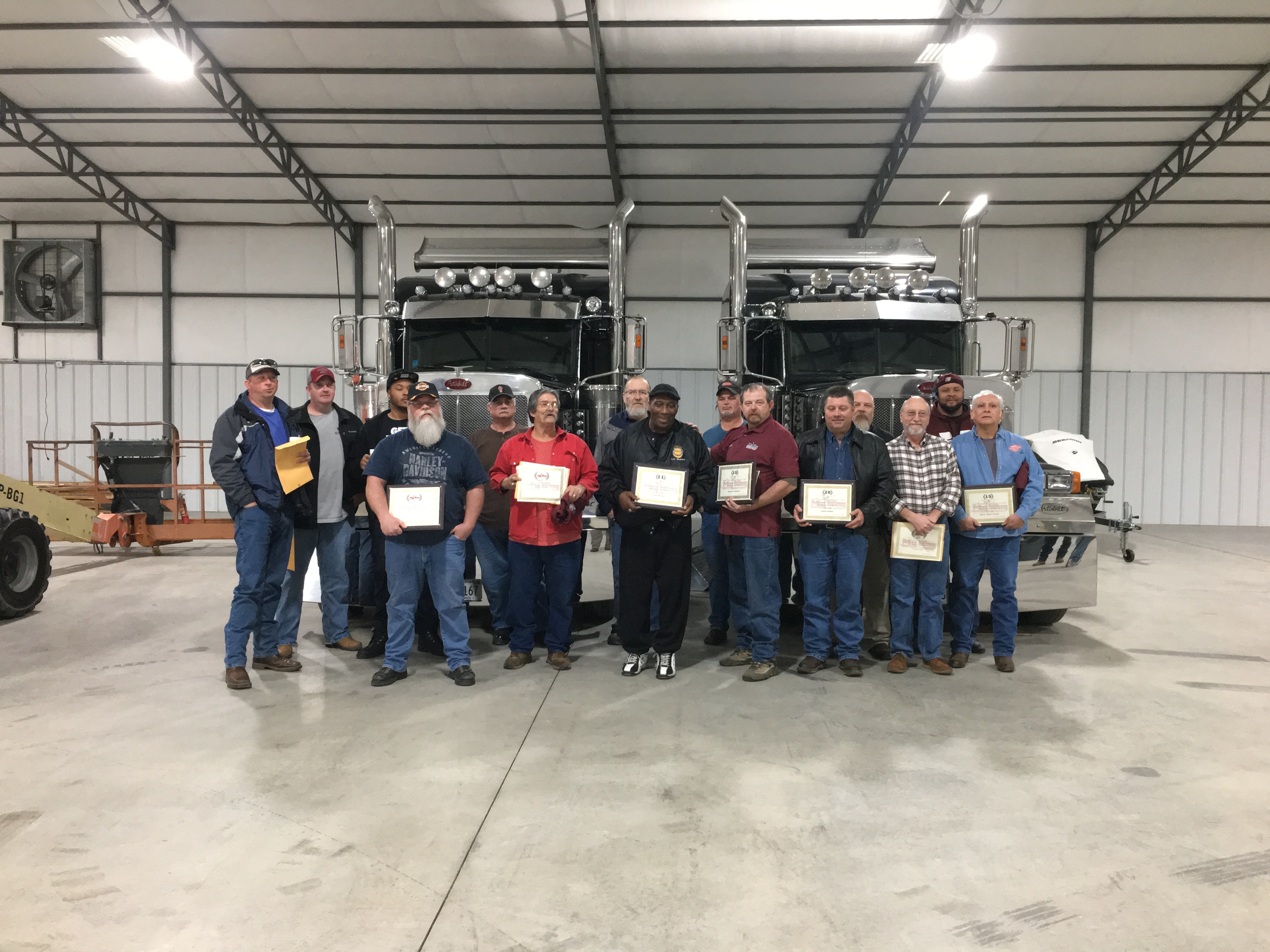 Safety Compliance
Left to right: Richard Thomas, Jason Hawkins, Harvey Roberts, Jeff Mann, JW Carrell, Terry Guy, Gus Thiele, Jesse Espy, James Hammond, Ed Sturgeon, Daniel Hooper, Ken Taylor, Tim Hodge, Kenny Verdell, Hank Salazar.